Mackenzie – Sparta High School Class of 2015.  I loved this session with Mackenzie.  She did a great job preparing for her session, a nice varitey of clothing option for her session in Grand Haven.  She selected casual and dressy outfits, and one long sleeved. Hair, makeup and nails are perfect. She was so fun to photograph, easy to pose and a natural in front of the camera.  WAY TO GO, GIRL!!
I love that Grand Haven offers such a fun little urban area with the beach just down the road.  We shot this in September and it was by far the best beach weather I had all summer.  Just a light breeze, the water so calm and temps in the 70's. My last senior girls of the year and such a high note to end on.  Check out all of her images below and scroll down for my 411 on planning for senior photos.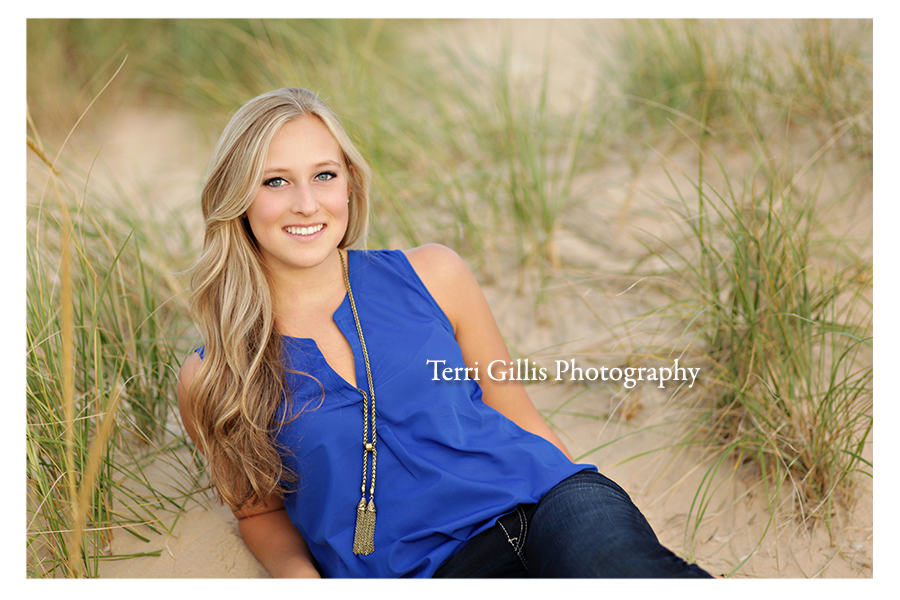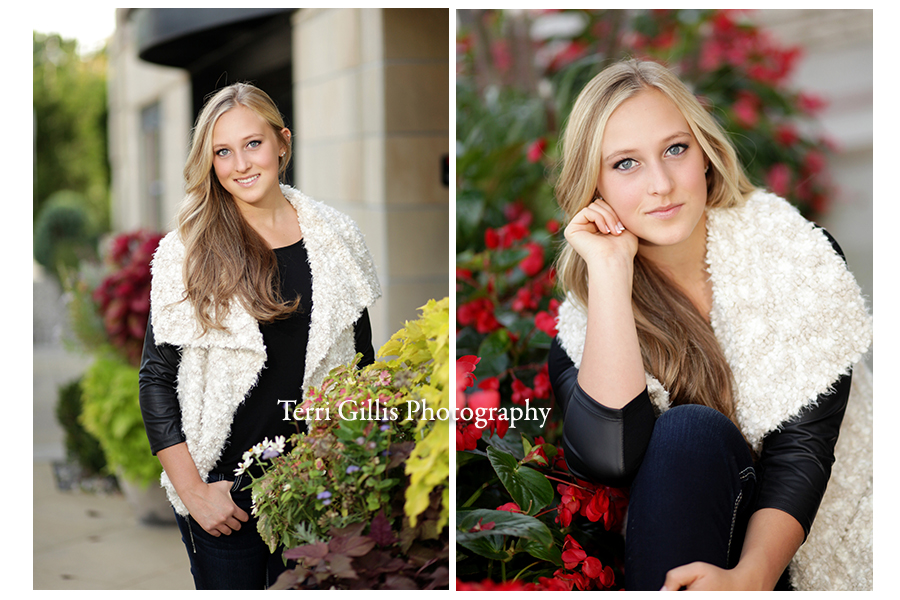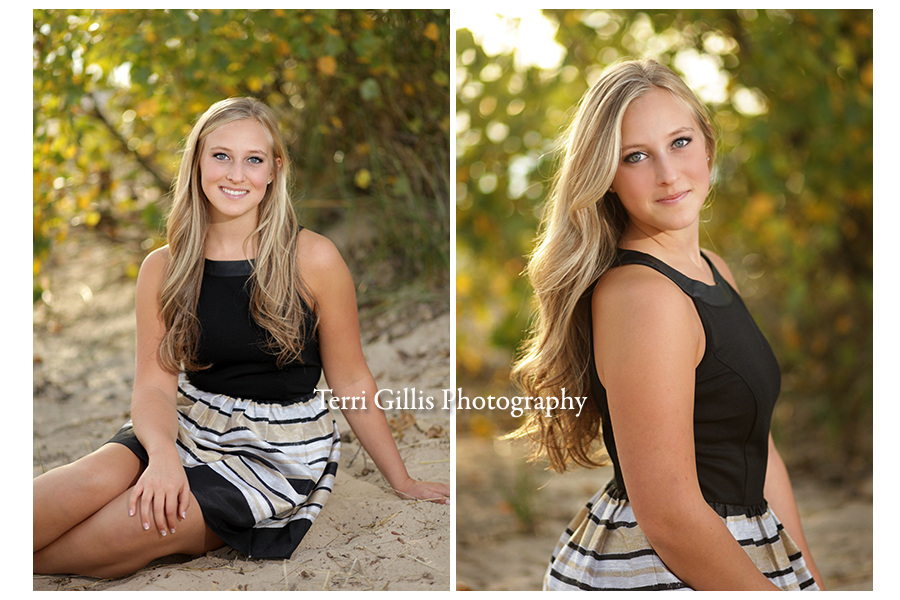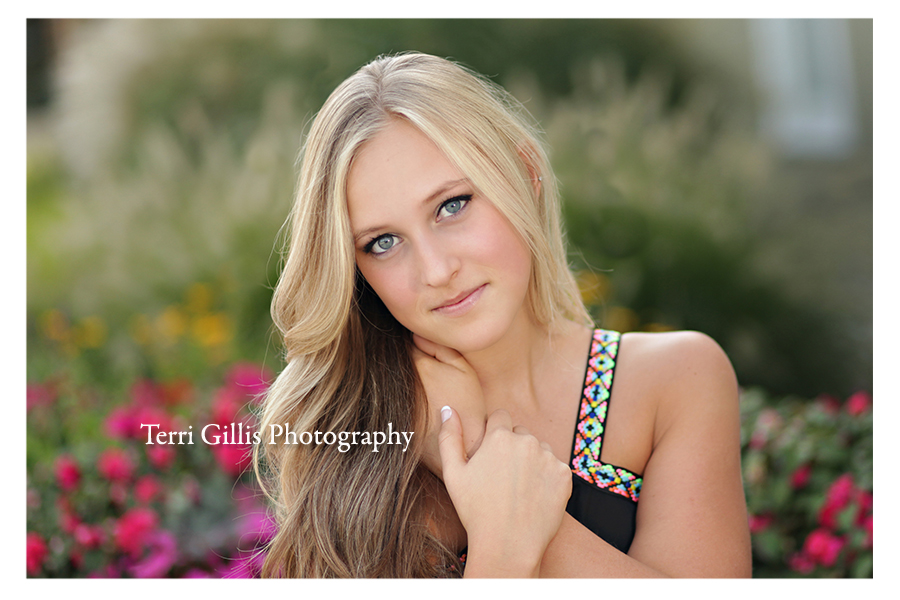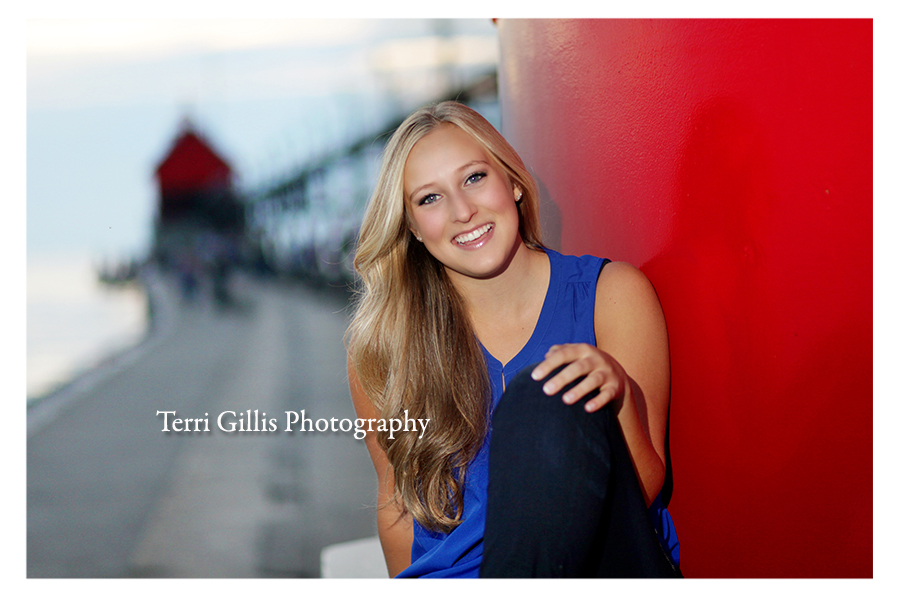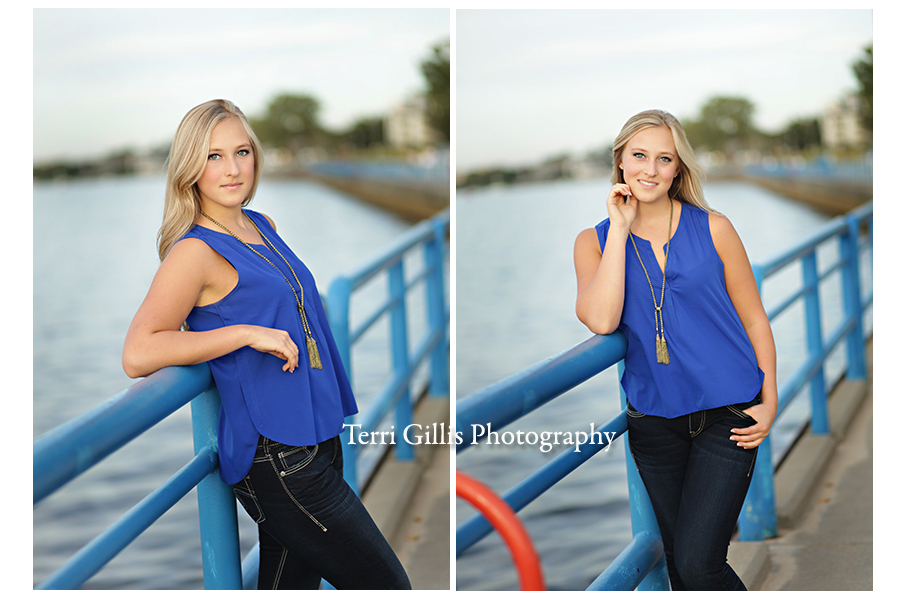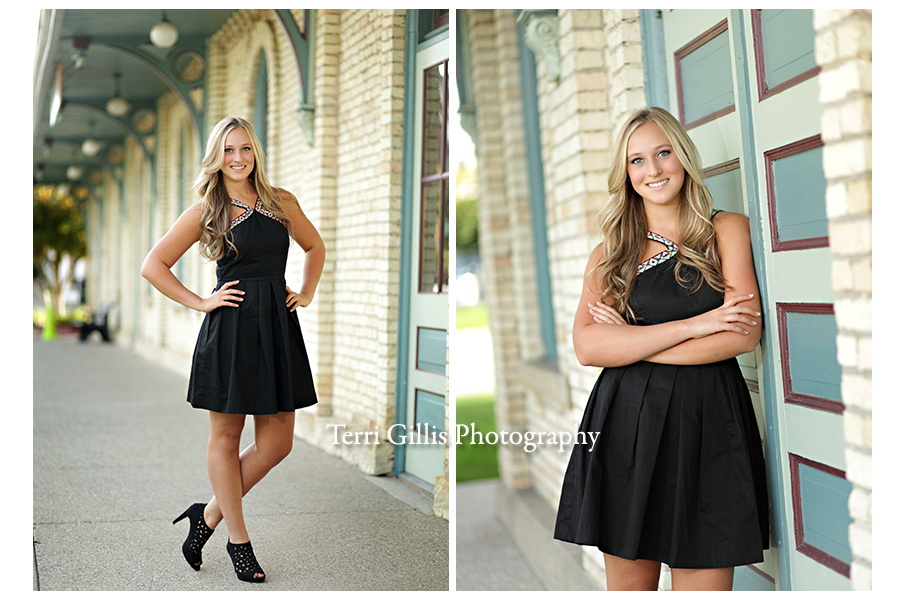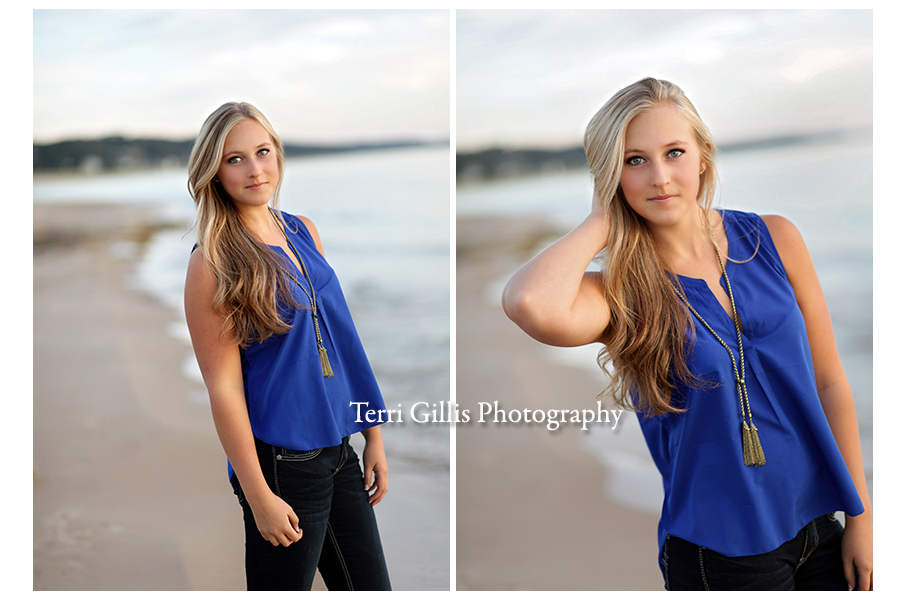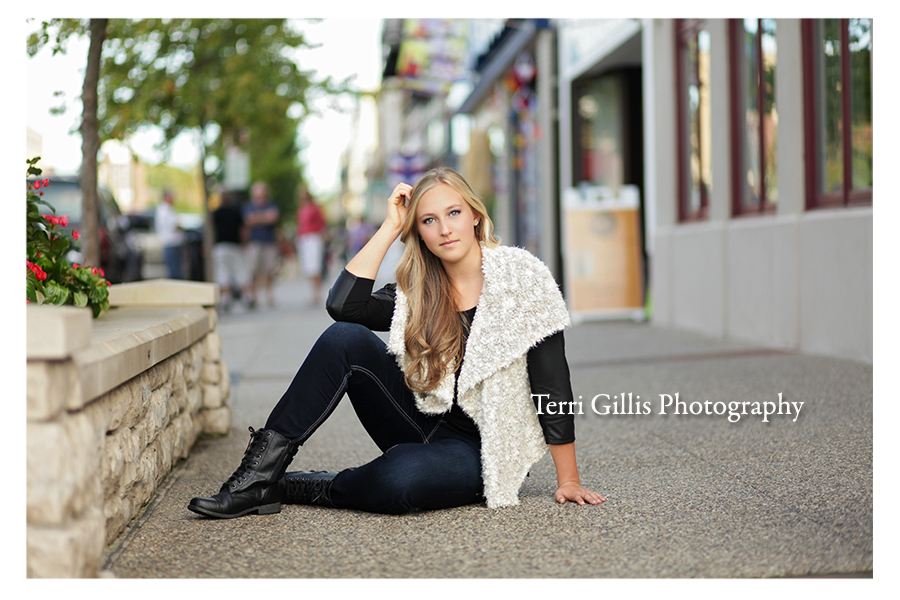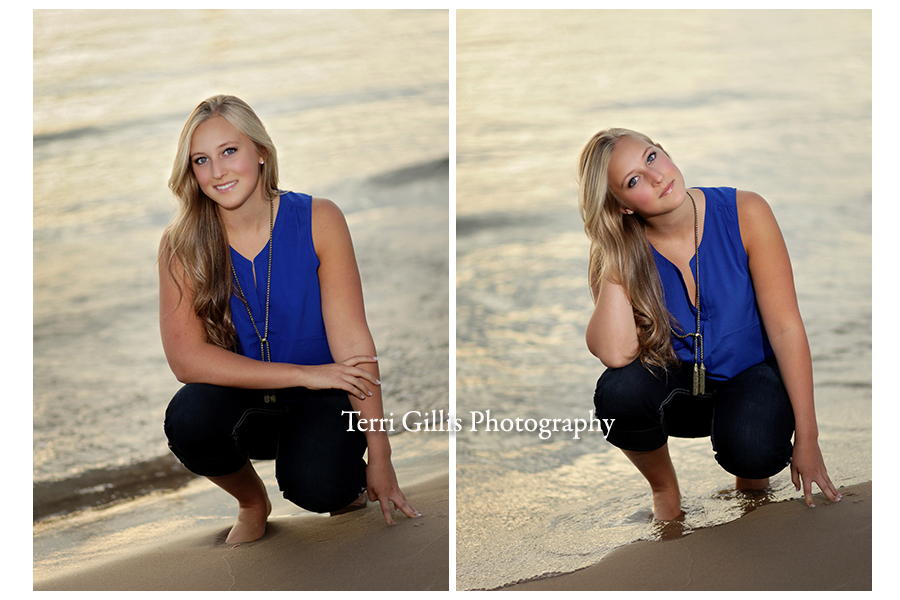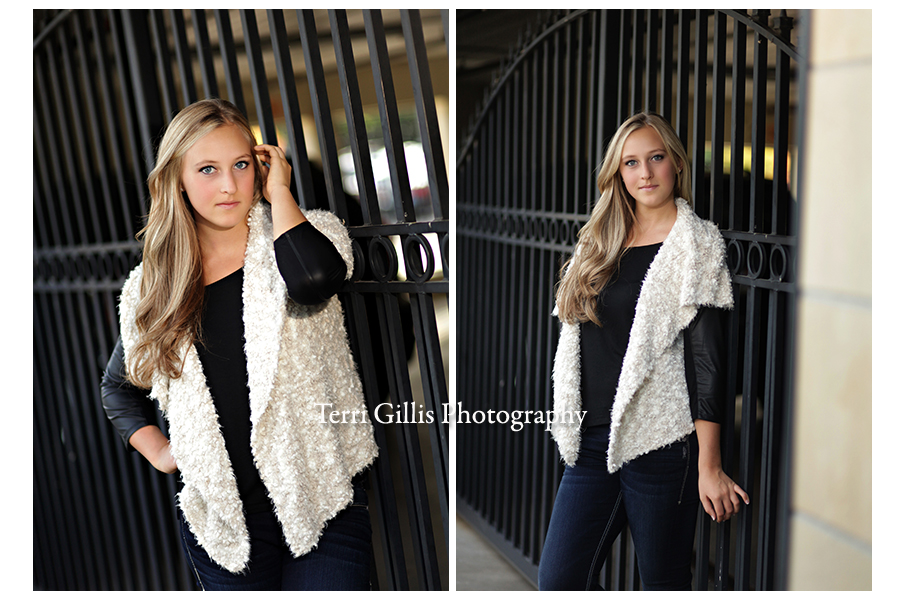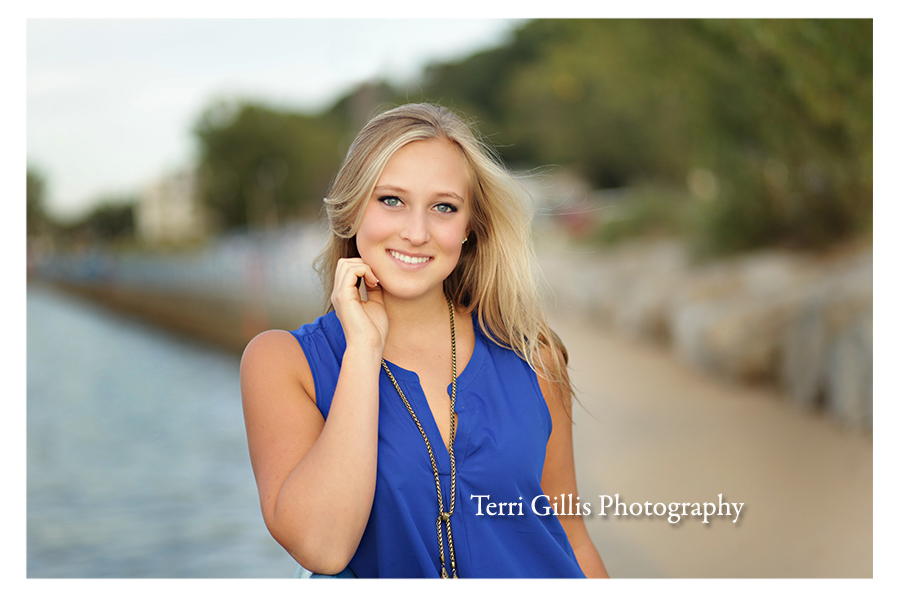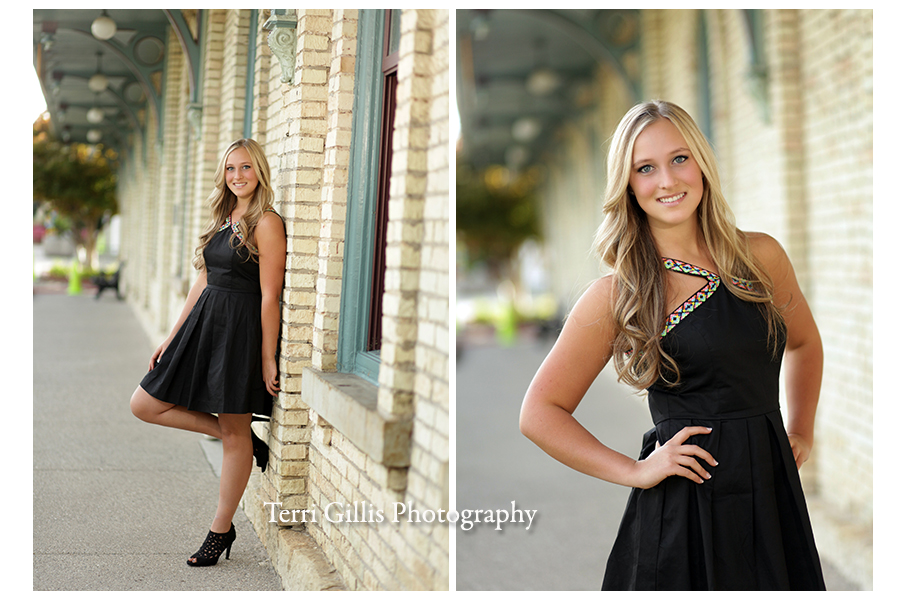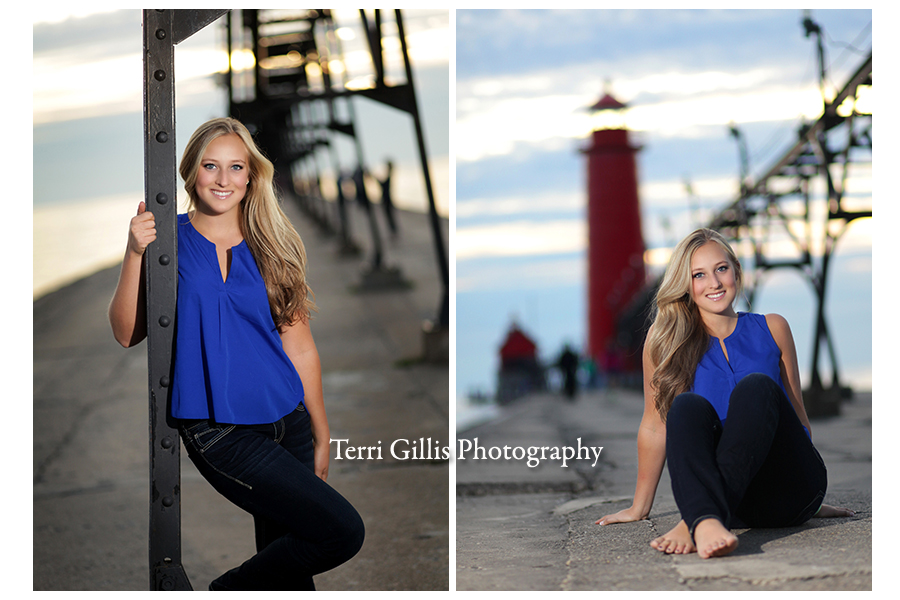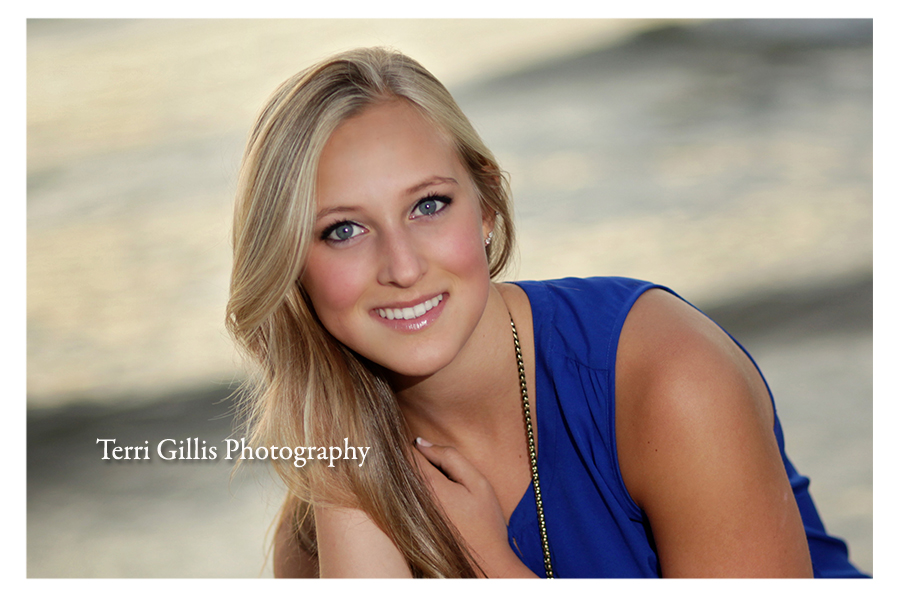 I'm not going to beat around the bush, the senior year is the pinnacle moment of the "end of childhood".  It's the dot on the "i" and the cross on the "T".  This is likely the last time he/she will be photographed individually with the next big moment in their life to highlight with photographs will be their wedding.  This is not a corner to cut.  I am receiving calls every day now to schedule a last minute session because they forgot to schedule it or …. "We went with a friend because it was less expensive and we regret it.  Can we still do a session with you?".  It's crunch time and  we're running out of time to make yearbook deadlines. Sadly, day after day my answer is…. "My schedule is full for the year."
I find parents going through this the first time really rely on guidance from friends who've been through the senior year. If this is you or will be you (or will be someone you know) I'm going to offer some guidance for you to use or pass on.  I'm not only a photographer but also the parent of 4 kids, one in college, two in high school and 1 in middle school. I'm very familiar with this process and what is on the mind of other parents so let me share a little of what I have to offer and what I've been asked.
1.) Where do we start? Hire a profesional photographer.  The truth is this, senior photos done properly will require more than a person with a camera and a computer.  Every single year I have have a minimum of 4 seniors who come to me for "retakes".  They've had their photos done with…"a friend, a family member with a nice camera, a kid in high school who loves photography, a photographer who offered such a good deal they couldn't pass it up, someone just starting out who offered to do their photos for free".  It's always the same call, panick, sadness, urgency…. "we are not happy with these photos and should have just done it right the first time".
2.) How do I know who is a professional and who is not? This is a touchy subject because since photographers are not required to hold any sort of degree or license… anyone can really claim to be a photographer. Many believe that they are photographers.   My best advice is to review the persons work very carefully.  If you see that they've only done photos for one or two seniors but tell you they've done "tons of others" it's okay to ask to see more.  All of the photos should be equally appealing and have a consistant look. Backgrounds should not be weird, colors should not be weird, posing should not be weird.  If they have a facebook page look through the comments and see how happy they are.  Most people will tag themselves in the facebook images and its okay to message that person for an impression of the photographer that took them. Ask what they liked and what the didn't like.   My favorite thing to hear about my photos is this…. "Oh, I knew the minute I saw his/her photos that you were the photographer".  I've worked very hard on what I would consider my "brand" and every "pro" I know does the same.  Each photographer should have a consistent look and style about their photos.  If you find something unappealing about the photos don't assume that you telling that person "we want …." that they will do it.   Whatever they have on facebook or their blog, website, etc. will for sure be… "What you see is what you get".   Don't kid yourself that you "might get lucky".  Maybe you will, but maybe you won't.  If you want to give your friend a chance but later decide to hire a pro it can get awkward and feelings can get hurt.  Be honest with them if you intend to do both. We all need to start somewhere and I worked as an "amateur" building a portfolio and taking classes for 2 years before my business became official. I needed to practice and thankfully my friends were willing subjects, but some also went to experienced photographers for "big moments" and I was okay with that!
3.) "I don't want to spend a ton of money." Consider this… Most seniors purchase a minimum of 2-3 new outfits for a session plus shoes & jewelry.  Which would be an average of about $75 per outfit.  Most of my seniors change their clothes 4 times.  I'm estimating  this would be a minimum investment of $350 in clothes (which they will continue to wear once school starts).  Most girls will get their hair dones, some cut and colored.  I know that most women pay $150 for their hair but I'm going to guess that the average senior girls will spend $75.  I always mention that their hands will show in the photos so having their nails painted, cleaned up or a nice manicure is a beautiful things….. average manicure and polish $25.  Lets also consider the amount of time getting ready …guys – 30 minutes/girls 2hours.  And the amount of time to do the session…door to door would generally be 3 hours….. if we're traveling to the beach or something you'll need 4-5.  I would say my average family investment for senior photos is approximately $800.   This would inlcude my time and talent to take the photos, edit, put into a gallery for you to make your selections, your yearbook photo and your order, professionally retouched, printed and delivered to you. My point is this… You're going to invest your money in their hair, clothing, shoes and also a decent amount of time.  If you cut the corner on the photographer and you end up disappointed what exactly have you saved?
4.) When are senior photos done? Typically the summer before or the beginning of the senior year.  Booking your session 6-8 weeks before you want to actually do it is a good amout of time.  This allows you time to plan for clothing, hair etc.  If your senior is in sports, camps, has a job or you have a family vacation planned  you will need to also plan around those.  A tan is great but sunburn or tan lines the face from hats or sunglasses is not.  Having photos done right before camp is better than after.  Football players should be done before football starts.  If you really want fall colors keep in mind that your student may have to be pulled out of school during the day.  Most students are very busy after school with sports or jobs and with the unpredicatable autumn weather, cold, rain, wind etc.. planning for only a weekend session can make it tricky if the weather doesn't cooperate not to mention most professionals will likely have weekends booked up for fall family sessions.  Plan ahead on this so you're not scambling at the end.
5.  Know that it's worth it. The photo session should be fun and the end result makes them feel really special.  Kids of all ages like seeing photos of themselves and it makes them feel loved to see their photo displayed or shared.  They never look better than they do for their photo session and you'll likely have that photo hanging on your wall for many years.  I've never had a single client come back and regret what they invested time or money for beautiful images of the kid that lights up their world.  I promise it's worth it.
If you have questions or need guidance feel free to call or email me!  I'd love to help you!!