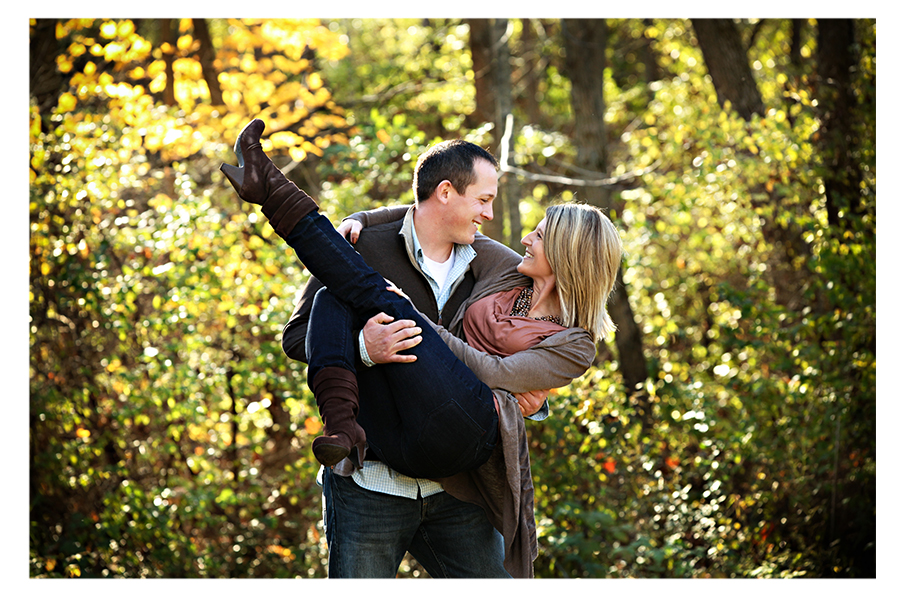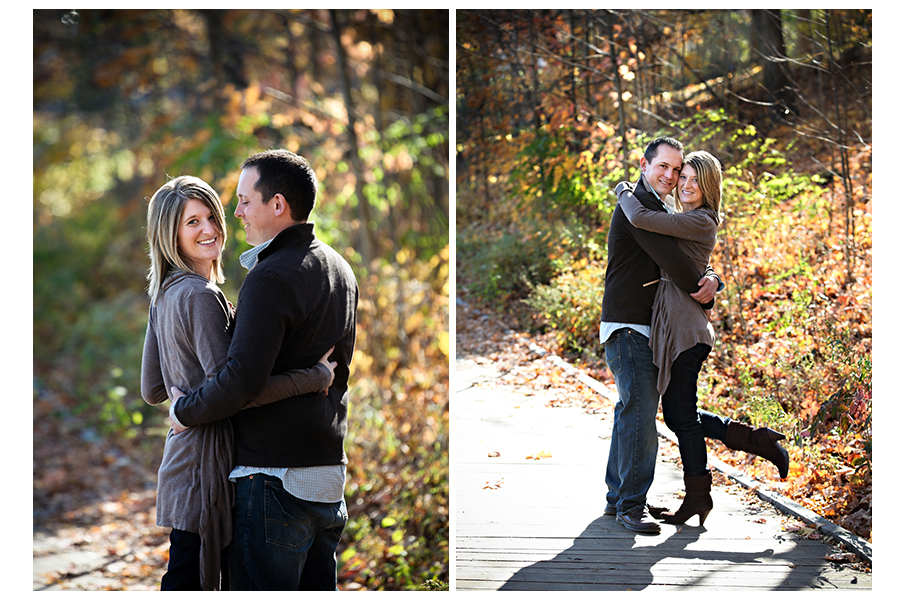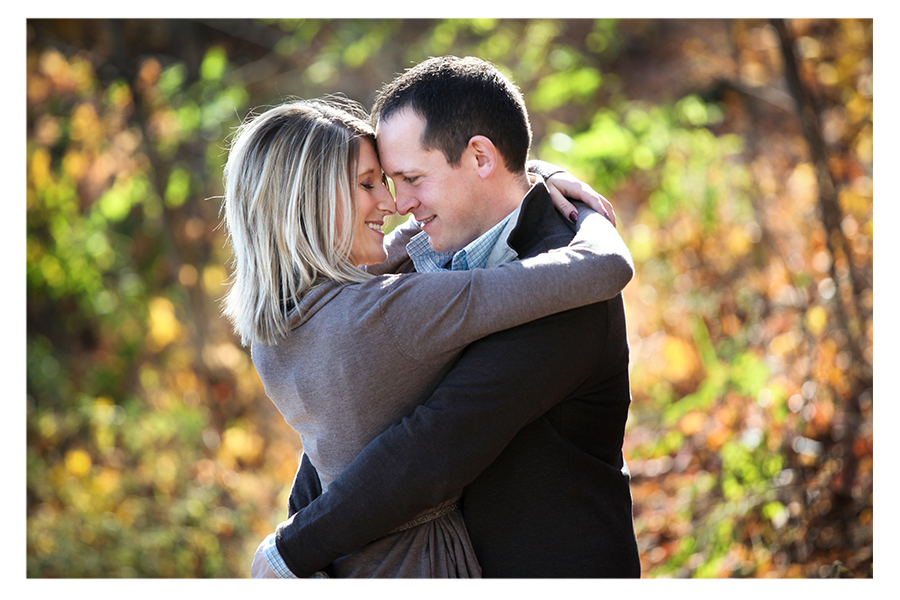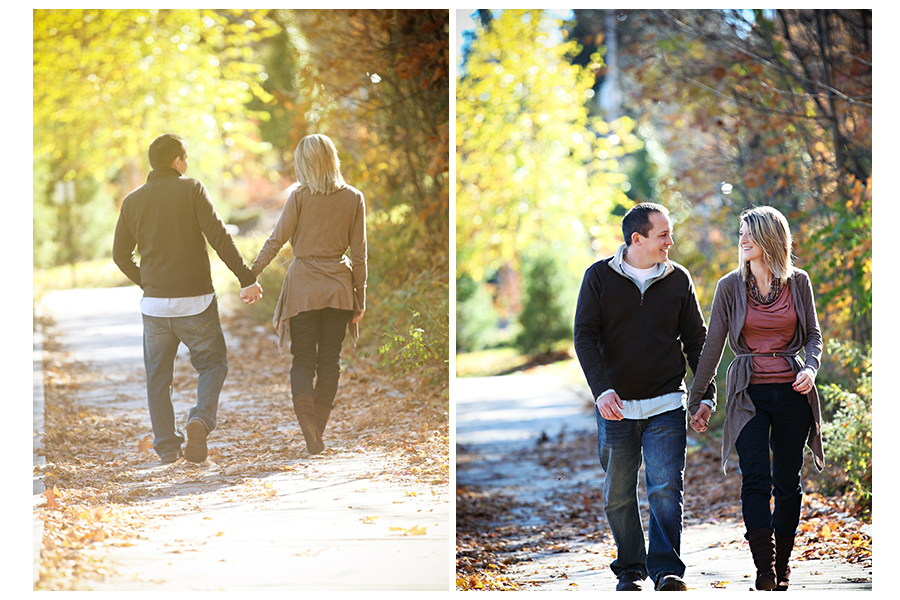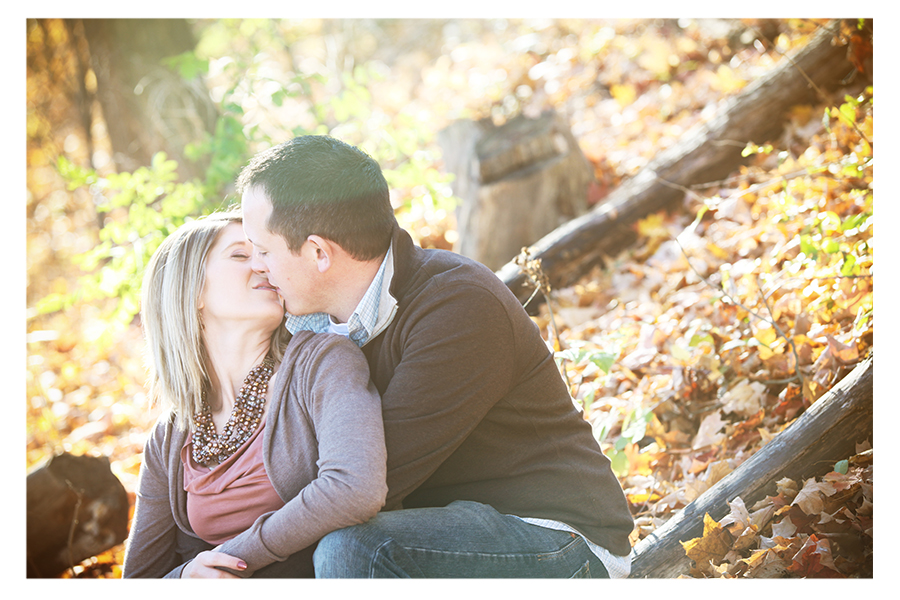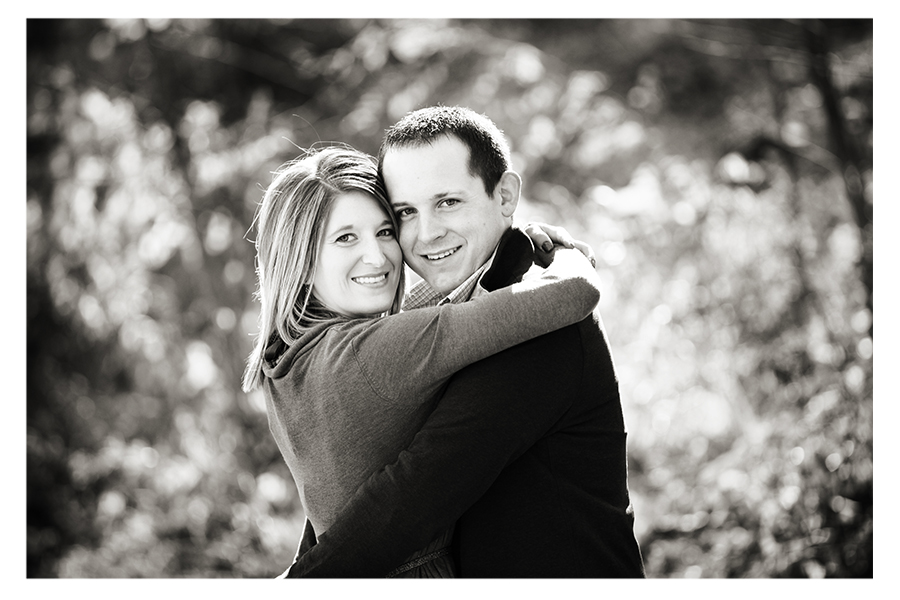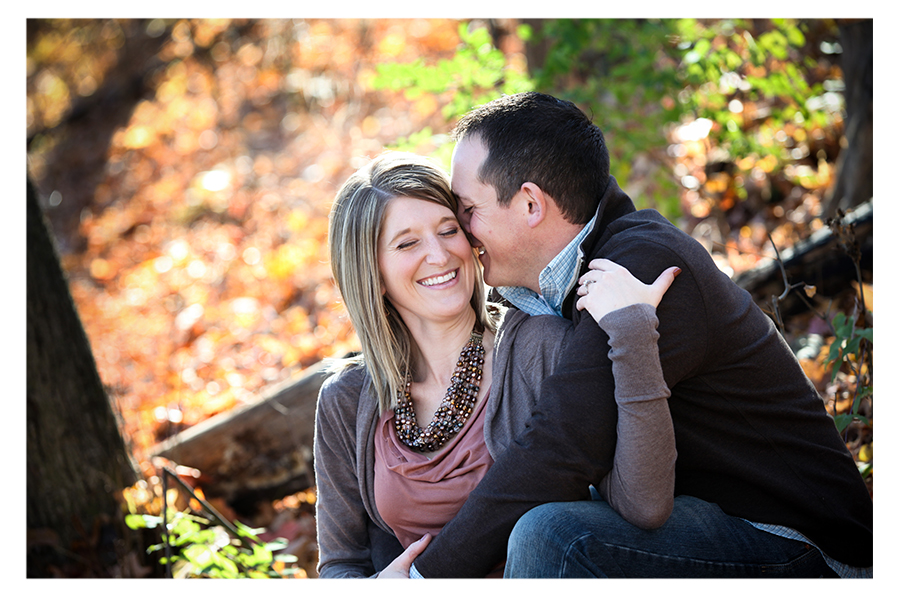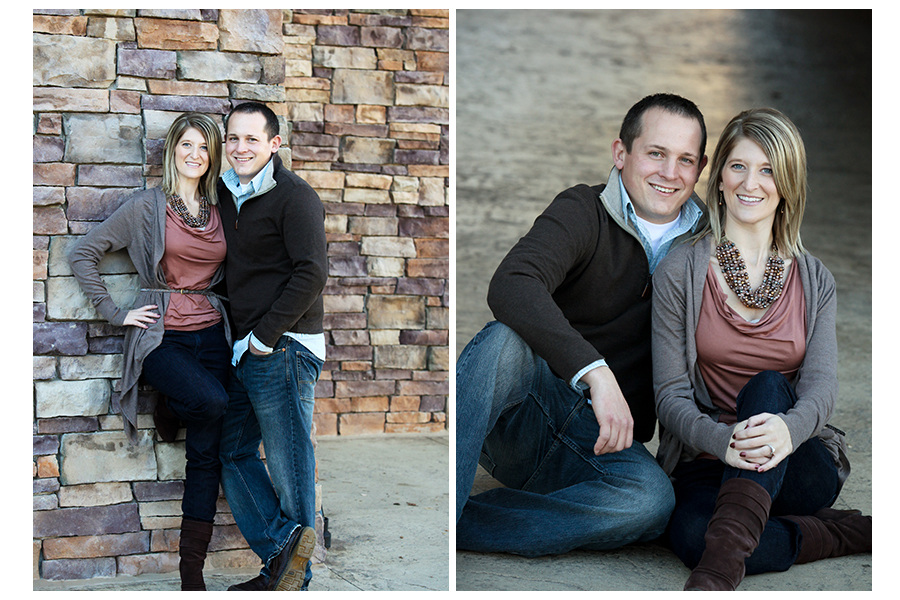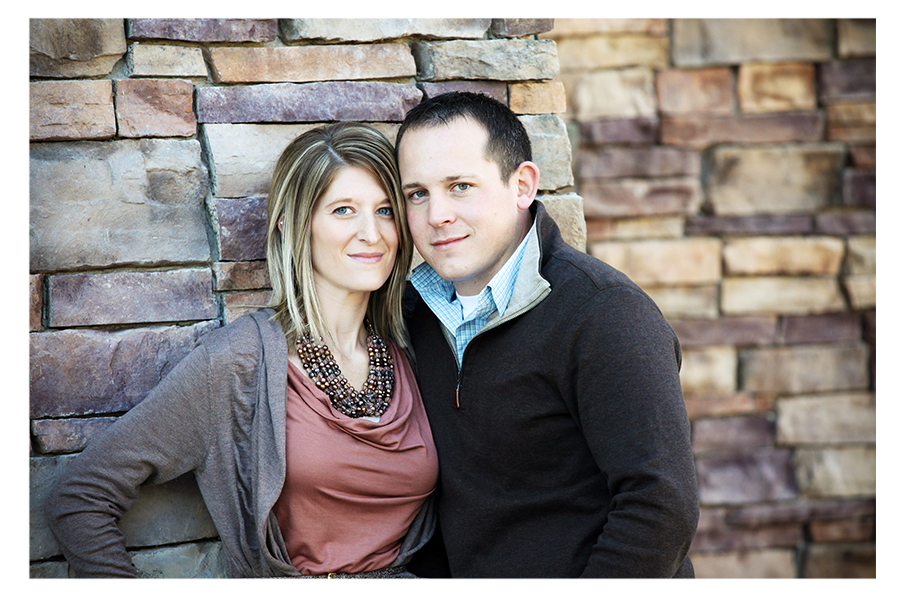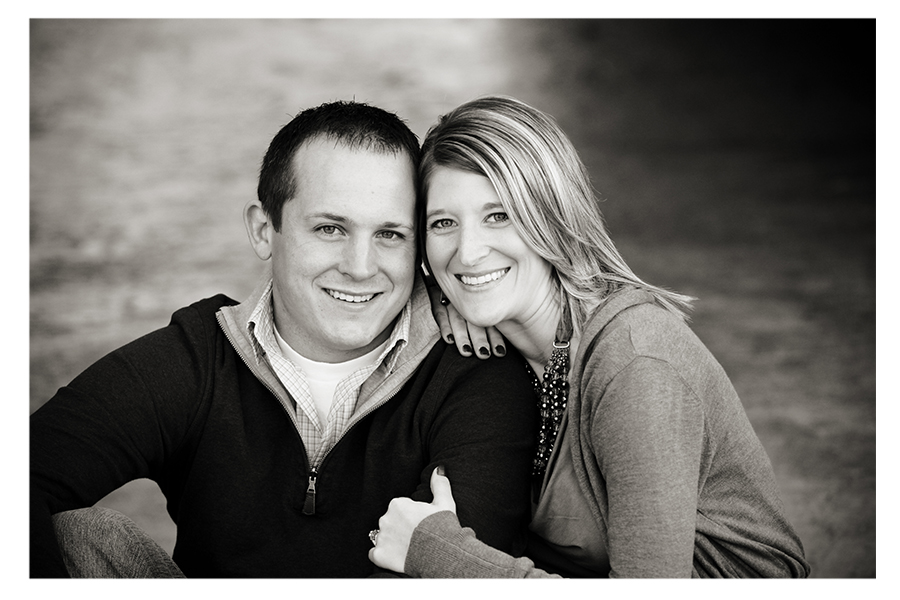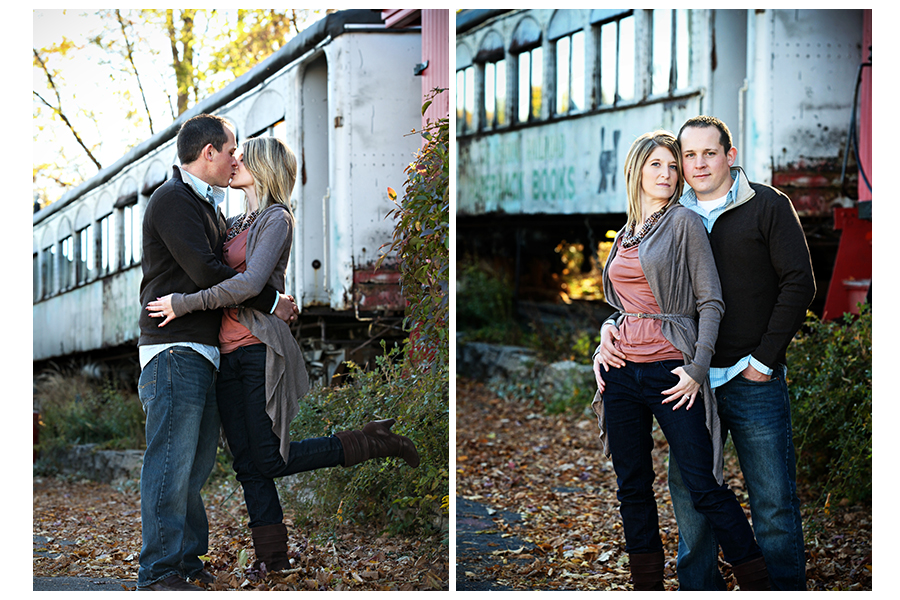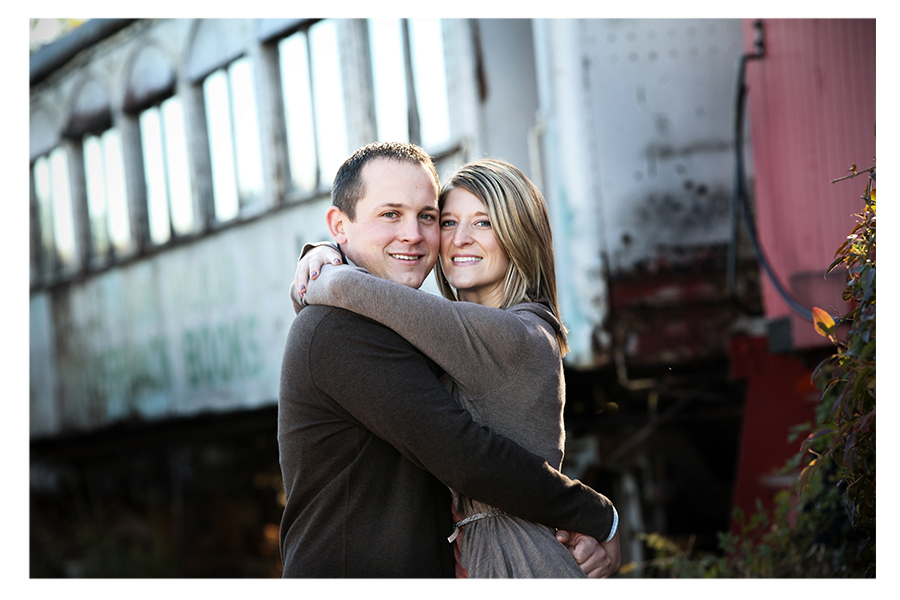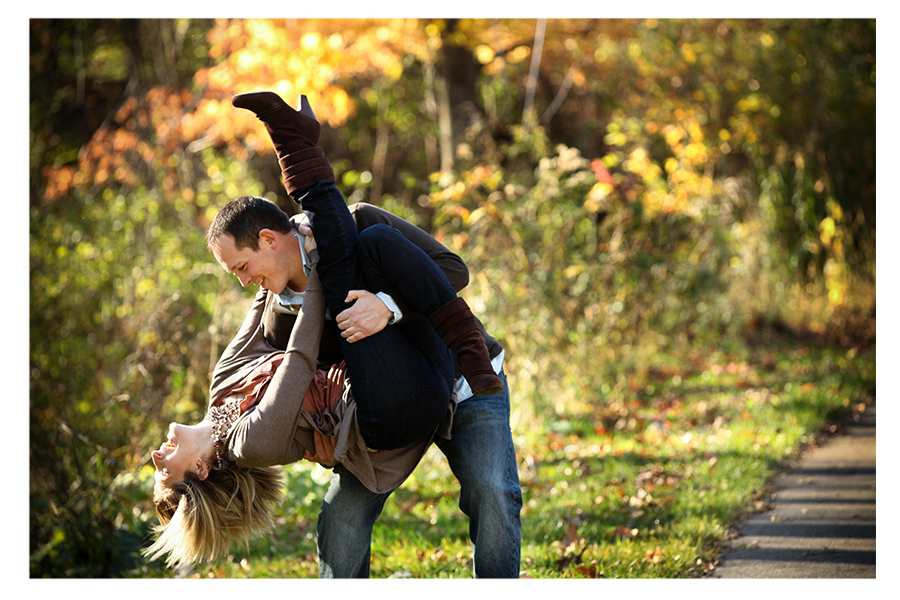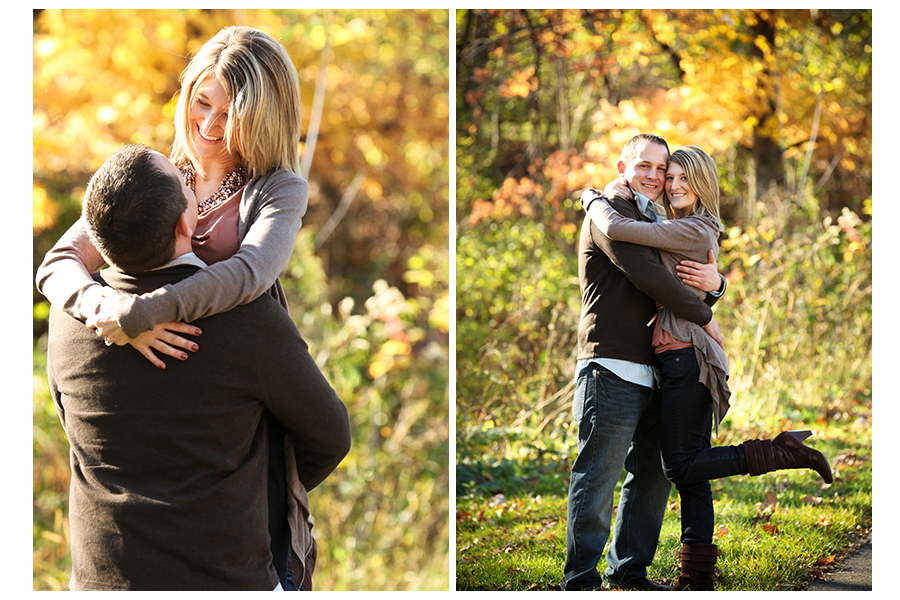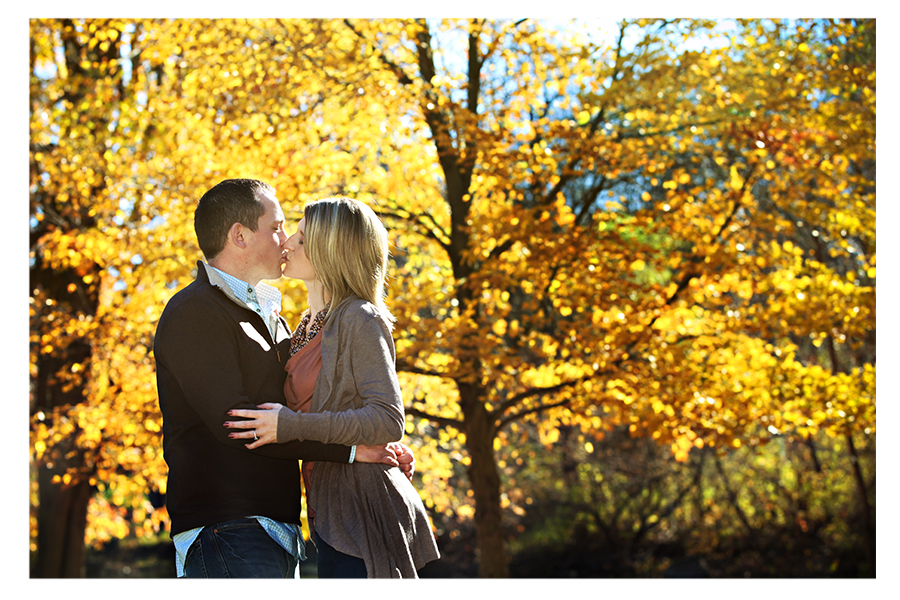 I had a FAB session with Troy and Kali last week downtown Rockford.   As I type this I can see leaves flying past my window on this blustery day in Michigan.  The sad part is that this happens every fall.  Just a day or two of high winds in October and it's so long to our beautiful autumn leaves.   The season offered us one last hoorah last friday with warm temps, sunshine and blue skies. The golden leaves were absolutely radiant and made the perfect backdrop for their engagement session.
This session aged me a little.  I've known Troy since he was …maybe 7? I did his senior photos just …umm…9 years ago (YIKES!).  It took everything in me to keep from saying "Wow Troy, You're all grown up, aren't ya?"  ….Actually, I might have said that (sorry, Troy).  I've had a few brides where I've done their senior photos & then their weddings but Troy is the first guy!!!  (I'm just a little excited about that). He tolerated family photos when he was a kid, cooperated perfectly during his senior photos and he was amazing during the engagement session…and the wedding is just around the corner!
Anyway, they were a blast to work with and as with all of my couples I just loved the chance to spend time walking and talking, stopping for photos here and there.  Watching them settle in together, hold hands, laughing and seeing the sweet smile that Kali puts on Troy's face made my job of photographing this beautiful couple that much easier.
Troy & Kali – I can't wait for your wedding! 🙂