Yay!!!! I'm up and running with my new blog. I have a few more things to fine tune but for the most part I'm satisfied with how it looks and am happy to share it.  My daughter just asked me this morning what my blog was for (she must have been sensing my recent obsession with it) and I though for a minute and told her…."I have so much to share, to talk about, photos that I want to show friends, family, clients and other photographers. This helps me keep everyone in the loop with my crazy life."  My blog might not look as "professional" as another photographer and I'll be the first to admit that I'm terrible when it comes to grammar and run-on sentences.  It might sometimes be more about work and other times more about my personal life…..but what I promise it will always be, aside from any and all obvious imperfections, is the real me. Read, enjoy, correct me if you must, comment if you will….I'm glad you're here!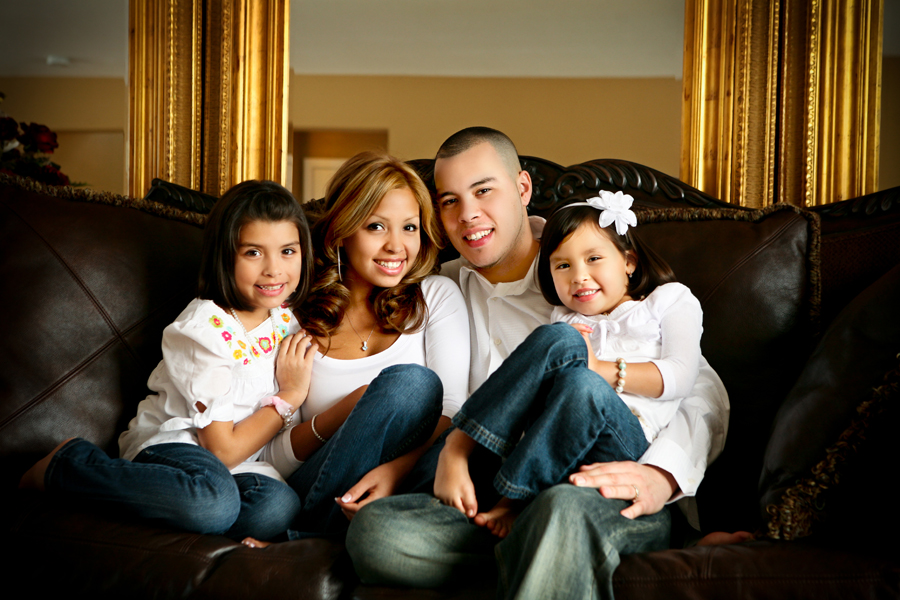 Gabe & Betsy invited me to their gorgeous home for a family photo session.  They were so sweet, their girls were so adorable and friendly.  A lot of people hold out for summer for an outdoor family photo (myself included!) so I'm excited to share this and show how beautiful a family portrait can be when done indoors, just on your sofa, or in your master bedroom.  Simple casual clothing, everyone barefoot….I love it!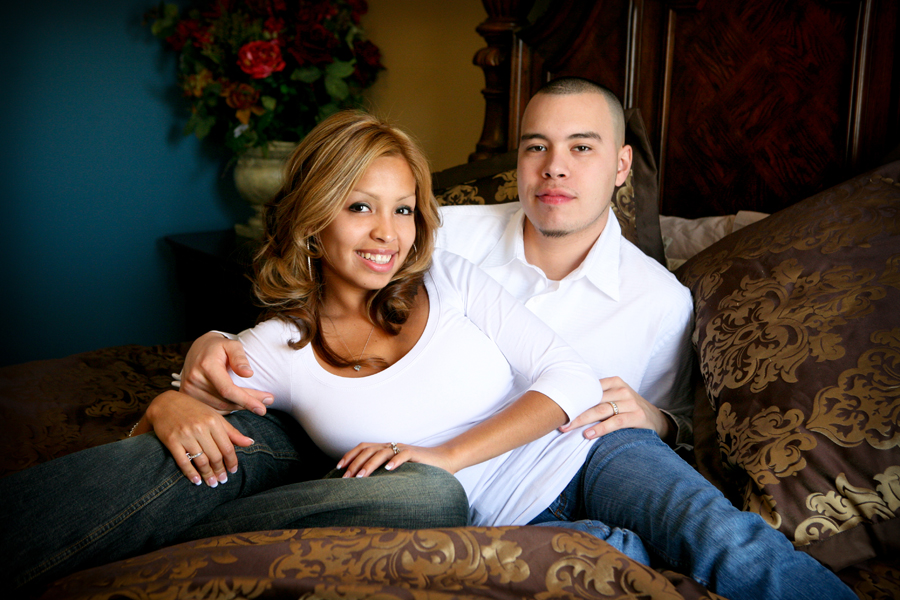 I am trying to make sure that I get a sweet photo of every couple when I do a family photo session.  If you haven't had a nice photo of the two of you taken since your wedding it's time to update it.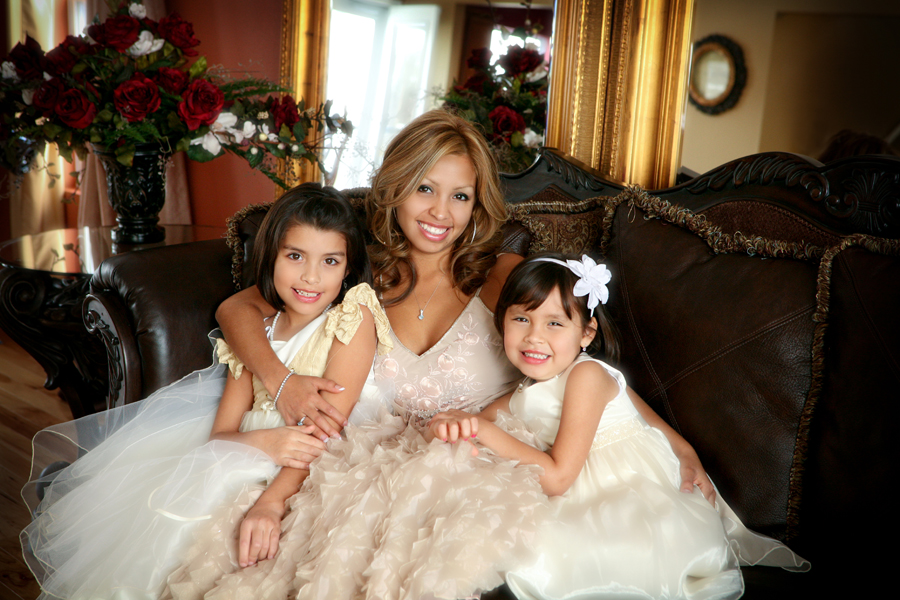 So after we were done (for the most part) with the photo session I asked Betsy if the girls had any frilly dresses and they did.  We took some really sweet photos of the two of them, but of course I can help but notice how gorgeous Betsy is so I say "Besty, any chance YOU have a frilly dress?" and this is what she pulled out…DROP DEAD GORGEOUS.  So I showed up for a family portrait session and managed to also get these in as well.  The look on Gabe's face as he admired his lovely ladies was priceless (of course I didn't take a photo of it!! ugh!).