14 years ago today I took a leap of faith and made my hobby my job.  I didn't mean to do it on St. Patrick's Day, that just happened to be the day I could get there.  I went to register my business and signed up to pay taxes and make it (as my teens would call it)…. "Legit".  It was a snowy and blowy day & I had a 1 year-old along to wrestle with as I filled out paperwork.  Years before I had been to that same office to apply for a marriage license.  I also left with the same feeling…. excited, overwhelmed & hopeful.
I wear this necklace nearly every day.  I'm not a big one for a lot of jewelry and I actually bought this for myself.  I love the "g".  Whenever I put it on I think of "g" words… Of course there's "Gillis"…. that's a "given" (Ha..Ha..)…. but when I put on my necklace I  want to be ….. gifted, generous, gentle, graceful, glamourous (why not?), gorgeous, good…. but I always end the thought with grateful.  For all that I have, all that I am, where I've been, where I'm going, the blessings and the lessons. As sappy as it sounds I really am beyond grateful.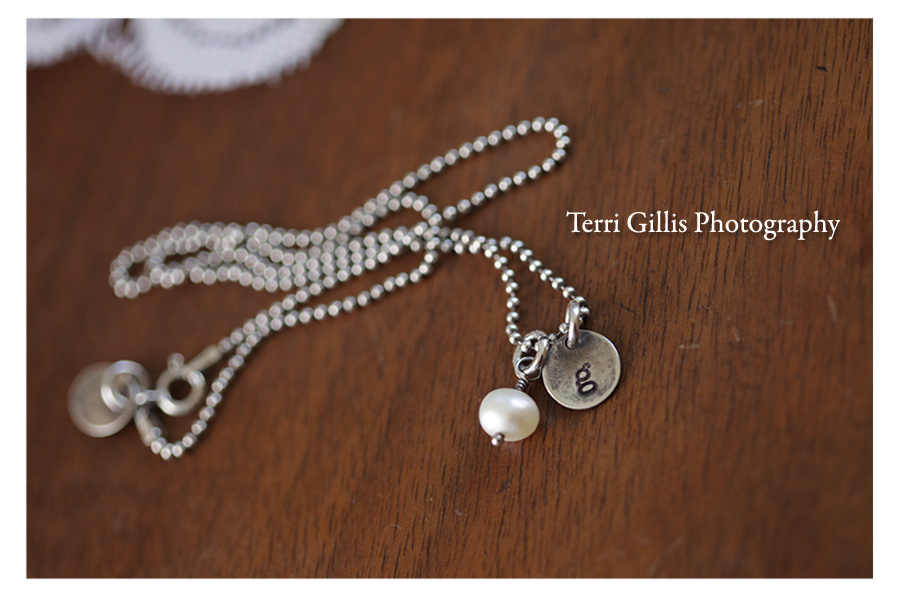 To celebrate I'll offer my once a year sale on Mini-sessions! $200 for a mini-session/disk special.  Here's the 411 – Must take place in the Greater Grand Rapids area and must be completed before 12/31/14. Please call a minimum of 4 weeks in advance to schedule. Any questions feel free to call (616-550-8997) or email me at gillisphoto@mac.com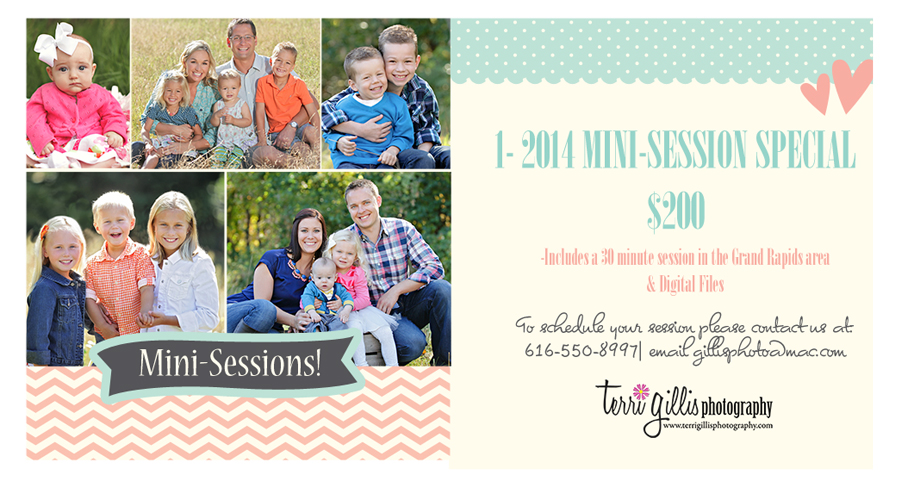 Here is a link to PURCHASE GIFT CERTIFICATE! Your gift certificate will be emailed to you!!
THANKS FOR CELEBRATING WITH ME AND FOR 14 GREAT YEARS!!